Passport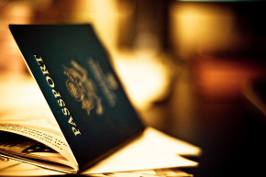 Sumuk Internatonal Travels Pvt. Ltd. has seasoned professionals who handle all your passport needs. We guide you through the entire process and make sure all paperwork is in order for you to obtain your passport in a timely manner. We also help citizens from other countries with their passport needs.
Sumuk Internatonal Travels Pvt. Ltd. assists corporate travelers, students, tourists, government employees and others obtain instructions, information, visa assistance and application forms for all their travel needs. We assist our clients to secure the necessary paperwork for visa processing and passport assistance travel planning and other related services. Our Experienced staff are well trained and seasoned in handling complex visa and passport requirements.
Once your application has been sent to us, our experienced staff verifies the paperwork and monitors its progress with the consulates and embassies, keeping careful tabs on its precise status at any given moment. If it is not where it should be, we find out why and get it back on track.
For more information, please visit - Passport Information